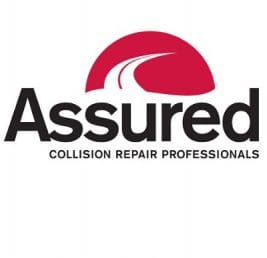 Job Detail
Offered Salary 0

Qualifications Other
Job Description
General Manager
We want to hear from you!
Do you have a passion for cars? Are you a relentless problem solver? Are you an excellent communicator who thrives in a service environment?
Imagine being part of a collaborative team that is dedicated to exceptional customer service, safety, and a fun and productive work environment. We believe our employees are the heart of our success and over the last 30 years we have been very successful. We currently have over 50 locations across Ontario to best serve our customers. The General Manager will; be responsible for an exceptional customer experience. They will meticulously assess and complete quality repair of each customer's vehicle to restore it back to pre-accident condition.
The General Manager's primary responsibility and accountability includes providing an exceptional and successful customer experience while leading and maintaining the day-to-day operation of the store in compliance with Assured Automotive's established policies and procedures. The Store Manager plans and implements the daily operations of the Collision Center to ensure that overall KPI's and insurance metrics are met. They are responsible to coach and empower each team member's performance and success in their individual roles. The Store Manager will promote and maintain the highest quality standards of professionalism in serving all customers and stakeholders. The Store Manager's plays a pivotal role in the success of the customer's experience by ensuring they are working in alignment with all team members. Store Managers are committed to being a dedicated Brand Ambassador of Assured Automotive, leading by example at all times.
Role and Requirements
• Lead and account for all aspects of the Collision Centre operation
• Provides positive energy when greeting customers in person and on the phone
• Prepare and manage the annual and monthly operating budget of the Collision Centre
• Forecast, target and track monthly sales, profit and expense objectives
• Manage dealership relations that include both the CSDR and the Dealership Management, (via monthly visits)
• Deliver formal annual performance reviews and informal monthly performance reviews as per Assured guidelines
• Monitor and maintain all A/P and A/R relating to the Collision Centre
• Implement all systems, scheduling and procedures in the Collision Centre
• Sustain high profitability in all areas and control departmental expenses
• Achieve Net Promoter Score (NPS) targets
• Schedule monthly coaching sessions with your direct reports
• Evaluate and coach team members through performance management reviews
• Maintain a clean and organized repair facility at all times
• Monitor all maintenance required for all shop equipment include the paint booth
• Provide training for all staff as necessary
• Ensure all staff wear proper safety gear and adhere to Assured's dress code
• Open and Close the facility as per Assured procedures
• Conduct or co-ordinate daily production meetings/walks to confirm through-put and delivery dates
• Manage all estimates to ensure the labour mix is within the Assured standards
• Ensure the Management Information System (MIS) data is accurate and timely
• Manage store capacity when load levelling is required
• Lead and manage all repair facility personnel (incl. CSDR)
• Supervise all Insurance accounts and ensure all guidelines and procedures are enforced and computer programs utilized (Progi/APU/ARMS)
• Ensure the vehicle scheduling process is managed to ensure overall Store Performance
• Ensure all staff are accountable to maintain repair quality as per Assured guidelines
• Communicate and implement any requests from either the Senior Leadership Team or Central Services to appropriate repair facility staff, within the allotted time frame
• Store CSI performance review and follow up within 24 hours.
• Address and resolve all customer concerns in a timely manner without compromising the client experience
• Process and approve all bi-weekly payroll and submit to Central Service
• Responsible for all accurate costing and closing of each Repair Order prior to submitting to ACC.
• Ensure all Insurance programs, guidelines and procedures are adhered to
• Ensure all total losses are processed as per Insurance guidelines
• Facilitate monthly Health & Safety and staff meeting
• Provide team support as required
• Attend training, information sessions and workshops recommended by the Senior Leadership Team
• All communication correspondence will be addressed and responded to within 24hrs
• Attend Monthly Managers Meeting scheduled by Senior Leadership
• Adhere to Assured's Policies and Procedures, according to established business practices
• Maintain the Assured KPI's by maximizing role performance (Sales/ GP/ NP/ CSI/ AR/ CT&TT)
Work Tools to be Utilized
• Estimating: Mitchell, Audatex
• Parts sourcing: Car-part, Progi, APU
• Management Information System: Summit, Repair Centre
• Rental Management: ARMS, Dial
• Assured Automotive's Performance Management Reviews
• CSI Reporting Portal (Powered by Claims Corp)
Knowledge, Skills and Attitude Required
• Post-Secondary Education or equivalent
• Proven leadership experience in a collision repair environment or similar role
• Effective attention to detail and a high degree of accuracy
• Consistently demonstrates a successful client experience
• Communicate clearly both verbally and in writing
• I-Car Registered (working towards Gold Class certification)
• Ability to motivate others utilizing effective coaching tools and managements skills
• Effectively manage a fast-paced environment, demonstrating multi-tasking ability while working under pressure
Send resumes to  Carina.martinez@assuredauto.ca
Other jobs you may like
317 Reid St. Peterborough, ON