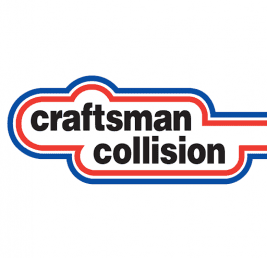 Job Detail
Job Description
Description
Competitive wages from $28/h to $32/h flat rate!
Additional $3/h in production bonuses!
Receive up to $10,000 in signing bonus or relocation assistance!
Craftsman Collision is the largest independently owned and operated auto body repair chain in Canada – but we're also a family that cares about the people we work with. Are you ready to reach your full potential and build a fulfilling career- while having fun along the way? Then consider joining our team of more than 500 ambitious people who share our commitment to excellence.
We're currently seeking an Autobody Technician for our North Vancouver East location(1315 Cotton Road – North Vancouver – BC).
Why work at Craftsman Collision?
Up to $10,000 signing bonus or relocation assistance amount (within Canada)
Up to $32/hour with an additional $3/hour in performance bonuses available
Modern facilities with state of the art equipment and tools; Ford aluminum certified at all locations
A supportive and collaborative team environment
For more information visit us at:
Requirements
Red seal certification;
valid class 5 driver's license;
legally entitled to work in Canada with no restrictions.
Benefits
When you're part of the Craftsman Collision team, you get valuable perks like extended health, professional development, certified training and more.
We appreciate the time that all applicants have taken when applying for this position, however, only the candidates that are chosen for an interview will be notified by phone or email. Thank you for your interest in Craftsman Collision!
Other jobs you may like