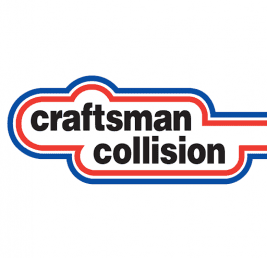 Job Detail
Job Description
Victoria, British Columbia, Canada
Description
We're currently seeking an Estimator for our Esquimalt location (506 Esquimalt Road – Victoria – BC). We offer competitive wages ranging from $50,000 to $63,000 anuualy. Estimators work together with the front office team as the front line responsible for ensuring exceptional customer service and sales. They educate customers and provide clear and accurate process steps to help them navigate the claims process.
Craftsman Collision is the largest independently owned and operated auto body repair chain in Canada – but we're also a family that cares about the people we work with. Are you ready to reach your full potential and build a fulfilling career- while having fun along the way? Then consider joining our team of more than 500 ambitious people who share our commitment to excellence.
KEY RESPONSIBILITIES
Provides the highest levels of customer service, both internally and externally, with the goal of continuously improving the customer experience;
Resolves customer service concerns and escalates to the Shop Manager where appropriate;
Determines customer needs including estimate, repair booking and transportation requirements;
Proactively takes steps to reduce customer effort;
Interacts with customers in a professional and approachable manner;
Educates customers about claims and repair process;
Books estimate appointments over the phone when necessary;
Provides prompt service to all walk-in customers;
Inspect and reviews vehicles for damage for the purposes of providing an estimate;
Utilizes Mitchell, Audatex and ALLDATA software to prepare estimates;
Determines when a vehicle qualifies for the Craftsman Accelerated Production Program;
Ensures vehicle pre-wash and mapping is complete as per The Craftsman Way;
Prepares final bill for customer the day prior to vehicle pick-up as needed;
Identifies and capitalizes on opportunities for sales;
Works with the Shop Manager to ensure that operations are compliant with all provincial and national regulatory standards pertaining to health and safety, quality and employment standards;
Supports compliance with internal policies, procedures and guidelines to promote their consistent application within the Company;
Contributes to the goal of closing all files within 24 hours of vehicle delivery;
Supports company standards in SPARKLE, safety and security;
Represents and promotes the Craftsman Collision brand in a positive manner aligned with stated values in all dealings internal and external; and
Other duties as assigned.
Requirements
To be successful in this role the ideal candidate will have:
Minimum of 1 year of relevant experience in a fast-paced, team-oriented environment;
Post-secondary degree or diploma in a related field preferred; a combination of education and relevant experience will also be considered;
Experience in Mitchell Estimating, Audatex, ALLDATA an asset;
Understanding of insurance policy and procedure;
Basic knowledge of The Craftsman Way or lean management processes an asset;
Strong verbal, written and listening skills;
A well-defined sense of diplomacy, including negotiation and conflict resolution skills;
Demonstrated time management, problem solving, critical thinking and sound judgement skills;
Strong interpersonal skills with customer service-oriented attitude;
Proactive, detailed and organized;
Proficient in Outlook with the ability and willingness to learn new applications;
Demonstrated desire and aptitude for learning and development;
Must have a valid class 5 driver's license with a clean driver's abstract over the last 3 years;
Must be legally entitled to work in Canada with no restrictions.
Benefits
When you're part of the Craftsman Collision team, you get valuable perks like extended health, professional development, certified training and more.
Your resume should clearly outline how your qualifications & experience fit this position.
We appreciate the time that all applicants have taken when applying for this position, however, only the candidates that are chosen for an interview will be notified by phone or email. No phone calls please.
Thank you for your interest in Craftsman Collision.
Other jobs you may like