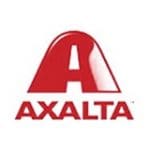 Overview
Sectors Paint

Posted Jobs 0

Viewed 250
Company Description
If you want to work with forward thinking people in a fast moving, innovative environment, Axalta offers you the best market-leading career opportunities. We are a unique company. While our name is new, we are backed by a 145-year legacy of providing some of the most advanced coating technologies to customers all over the world. We rank number one or two in all of the major business segments we serve. Our longstanding commitment to progressive research is setting new standards and pointing the way to beautiful and sustainable coating solutions for tomorrow.
Axalta Careers are exciting, diverse and focused on growth. We offer a dynamic work environment that supports continuous improvement through progressively challenging assignments. We encourage an energized and fast-paced environment that values productive collaboration above titles or rank. At Axalta, we offer the opportunity for global career adventures, variety and daily challenges. We encourage creativity, solutions oriented colleagues and fun. Axalta is a company where you can be 'Simply Brilliant!'
Our values drive a fresh, modern approach to the way we run our business and motivate our people. Our values govern how we behave and make decisions. Our values are the lens we use to highlight our commitment to our customers and ourselves. The language and cultures in which we do business differ but the Axalta values we share as a global company remain the same.