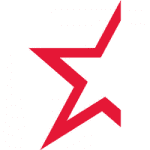 Overview
Sectors Collision Repair Industry

Posted Jobs 0

Viewed 321
Company Description
CARSTAR is North America's largest Multi-Shop Operator Network of independently owned collision repair facilities. Our CARSTAR stores take pride in offering a premier auto body repair experience, including collision repair, paintless dent removal, and hail damage repair. With 24/7 accident assistance, we can guide you through the repair process from start to finish. CARSTAR delivers national scale, consistently high-quality vehicle repairs, repeatable outcomes and the industry's highest customer satisfaction ratings.
CARSTAR Canada has a long and established history in the Canadian repair industry, tracing back over two decades.
In 1994, we began franchising in Canada with the vision of building a nationwide network of high quality auto body repair centres aimed at providing consistent service and integrity across all locations. CARSTAR has since evolved and developed a nationwide network of high quality collision repair centres. And the vision the company had back in 1994 became a reality.
In December 2015, CARSTAR Automotive Inc. was acquired by Driven Brands; one of the largest automotive franchise organizations in North America.
Today, CARSTAR has over 300 locations across the Canada and over 650 throughout North America to serve you – wherever your journey may take you.