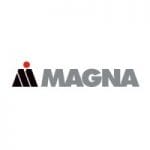 Overview
Posted Jobs 0

Viewed 165

Founded 1957
Company Description
Our deep roots in the auto industry go back to 1957, when Magna began working with General Motors. Today, Magna makes everything from seats to powertrains and are the only auto supplier to build complete vehicles.
Magna is at the forefront of a new technological revolution in the automotive industry, and they're leading the way in all areas of future mobility, with a keen focus on electrification and autonomy.
Magna is a leading global automotive supplier dedicated to delivering new mobility solutions and technology that will change the world. Our products can be found on most vehicles today and come from 342 manufacturing operations and 91 product development, engineering and sales centers in 27 countries. They have over 158,000 employees focused on delivering superior value to our customers through innovative processes and world-class manufacturing.