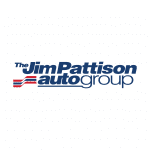 Overview
Company Description
The Jim Pattison Auto Group encompasses 28 locations in Western Canada, representing 16 automotive brands.
The story began in 1961, when an enterprising young man from Luseland in rural Saskatchewan quit a successful business career in Vancouver and took the bold step of purchasing his own GM franchise that handled Pontiac and Buick nameplates.
Jimmy is emphatic that the 2 key elements in getting started with his dealership were General Motor's blessing and a $40,000 loan from Royal Bank. As the commercial history of British Columbia records, Jim Pattison didn't confine himself to the retail automobile business once that side of his operations was successful and growing steadily. Jimmy diversified into a remarkable variety of industries by way of well-planned start-ups and acquisitions and he rarely if ever made a bad decision.
After working with mostly GM vehicles in the early years, The Jim Pattison Auto Group acquired its first Toyota dealership in 1980. Subsequently, the auto group added Lexus in 1990, Volvo in 1999 and Hyundai in 2000. July of 2005 saw the acquisition of The Jim Pattison Auto Group's first Chrysler Jeep Dodge dealership.
In 2012, The Jim Pattison Auto Group expanded into Manitoba with the acquisition of Toyota and Subaru dealerships in Winnipeg. In 2013, the Volkswagen brand joined our automotive family with Jim Pattison Volkswagen Surrey.
2015 saw the group grow into Alberta with Audi Edmonton North, and expand further in 2018 with Canyon Creek Toyota in Calgary.
2020 brought Campus Auto Group under The Jim Pattison Auto Group umbrella, with the exciting additions of Honda, Acura, Nissan and Infiniti.
With over 180,000 customers annually, growth and expansion are still a cornerstone of the business, as it is with all Jim Pattison Group operations.
Today, The Jim Pattison Auto Group represents Toyota, Lexus, Hyundai, Subaru, Honda, Acura, Nissan, Infiniti, Volvo, Volkswagen, Audi, Chrysler, Jeep, Dodge, Ram and Promaster. In addition to Metro Vancouver, we also serve communities in Victoria, Duncan, Winnipeg, Calgary and Edmonton.