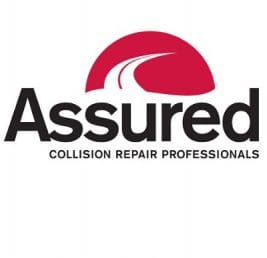 Job Detail
Offered Salary 0

Qualifications Other
Job Description
We want to hear from you!
Imagine being part of a collaborative team that is dedicated to exceptional customer service, safety, and a fun and productive work environment. We believe our employees are the heart of our success and over the last 30 years we have been very successful. We currently have over 50 locations across Ontario to best serve our customers. The Customer Service Appraiser will; be responsible for an exceptional customer experience. They will meticulously assess and complete quality repair of each customer's vehicle to restore it back to pre-accident condition.
We Offer:
The Customer Service Appraiser (CSA) primary responsibility and accountability is to provide an exceptional and successful customer experience while creating estimates, coordinating repair needs for customers including all communication, informing, and updating customers and insurance companies throughout the repair process. The CSA accurately assess the damage of vehicles and documents needed repairs and parts replacement on the damage appraisal. The CSA plays a pivotal role in the success of the customer's experience by ensuring they are working in alignment with all team members in a achieving the repair facilities KPIs. The Customer Service Appraiser is committed to being always a dedicated Brand Ambassador of Assured Automotive.
Role and Requirements
• Communicate all customer requests and needs to appropriate team members
• Provides positive energy when greeting customers and on the phone
• Accurate Diagnosis of Collision Damage & Refinishing Operations
• Clearly communicate the Repair process, and address all questions to ensure client's confidence
• Manage the R.O. Package and ensure all information is captured and accurate. This package must accompany the vehicle during the delivery (when required)
• Schedule Customers for repairs & assign Job Classification accordingly
• When required Order parts & arrange sublet repairs with vendors for each RO
• When required manage the confirmation and reservation of all rental vehicles & towing requests
• Adhere to all required Insurance programs, procedures & guidelines
• Utilize daily insurance programs & tools (Progi/ APU/ ARMS/ Progi Sync)
• Capture all prior damages on vehicle inspection sheet including photos during walk-around
• Document and communicate service problems related to delays
• Work with the Production Supervisor on any repair related concerns/supplements
• Manage all arrangements for towing as well as costing against the RO, (Ensure Insurance approval prior to pick up of tow)
• Respond to and Arrange for any valet service tows or service as per Assured Claims Centre
• Communicate updates with Customers & Insurance claims personnel
• Update Customers on progress of vehicle through-out production
• Confirm repair authorization, obtain customer signature, and arrange rental for customer (if applicable)
• Provide 24-hour notice of vehicle ready for delivery to customer
• Personal delivery of the Vehicle to customer
• Uphold Store policies regarding payments, purchases, documentation, etc.
• Support all team members when required
• Participate in daily "production walks" with the Management Team
• Participate in monthly Health & Safety and Staff meeting (if required)
• Attend Training and Workshops recommended by Store Manager
• Maintain the Assured KPI's by maximizing role performance (Sales/ GP/ NP/ CSI/ AR/ CT&TT)
• Make appraisal follow-up calls with un-landed estimates (Batting Average / Close Sales)
• Uphold Assured's Core Values : Honesty, Integrity & Respect
• Consistently demonstrates actions and behaviors supporting our "10 Promise"
Send resumes to  Carina.martinez@assuredauto.ca
Other jobs you may like
317 Reid St. Peterborough, ON