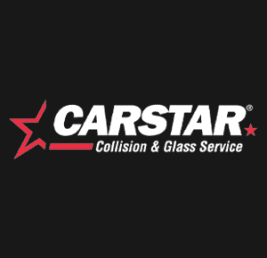 Job Detail
Job Description
ABOUT US
As a fast-growing Collision Repair facility located in the scenic "Middle of Everywhere" town of St Stephen New Brunswick, CARSTAR St Stephen has a job opening for a quality skilled Refinish Technician.
Our team has worked hard to establish a reputation for top quality work and continue to do so, providing us opportunity to expand our team.
This position offers a competitive salary and benefits package, on-going training, a positive culture (which is very important to all involved), as well as a clean environment in an I-Car Gold facility.This truly IS a unique opportunity for the right candidate; all while living and thriving in this charming community known as Charlotte County.
If this is of interest to you, we'd appreciate having a conversation to find out a bit more about you, where you see your career going, and to tell you a bit about us and the unique opportunity we have available.
We look forward to hearing from you…
THE JOB
DUTIES / RESPONSIBILITIES
Prioritize daily workload to keep all vehicles on schedule.
Perform all refinish procedures and colour match following OEM standards for blending formulas, topcoat application and curing.
Mask, prep, clean, and prime vehicles prior to refinish.
Works with team to keep all vehicles on schedule for delivery.
Maintain all tools and equipment, keep workspace clean and organized, and perform routine maintenance for paint booth and filters.
Utilize all required safety equipment and follow proper refinishing procedures in compliance with OSHA and CARSTAR safety guidelines. Wear and use required safety equipment (fresh air mask, respirator, eye, and skin protectors), handle and dispose of hazardous waste properly.
Work with Vendor to manage, order, and inventory paint and refinish supplies to meet production needs.
Maintain acceptable cost for all refinish supplies.
Attend daily release meetings.
Other duties as assigned.
EXPERIENCE / SKILL REQUIREMENTS
2 years automotive painting and refinishing experience required: collision tech graduate preferred.
 I-CAR Gold or ASE refinishing certification a plus.
Able to follow technical support data to meet OEM color match, using waterborne basecoat systems.
Knowledge of OEM's repair/refinishing processes.
Able to work independently and in a team environment.
Highly organized, detail-oriented with ability to multi-task.
Valid driver's license and insurable driving record (mandatory).
We'd like to thank all applicants for their interest in advance, however, only those being considered for the position will be contacted.
Job Types: Full-time, Permanent
Salary: To be discussed with candidate
Required skills
Other jobs you may like
149 King Street, St Stephen, New Brunswick, E3L 2C7